Proposal for Rock Climbing Wall - Trinity Church Irvine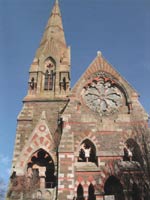 Wednesday 14th September 2005

A Regional Climbing Wall Centre is currently being considered as one of the final two options in a FeasibilityStudy carried out on The Trinity Church in Irvine. However, the feasibility study notes that a business case has still to be proved for this option even though the MC of S has identified Ayrshire as requiring a Regional Centre in its Climbing Wall Policy.

As such we are trying to drum up support for this proposal and prove that there are enough locally interested climbers or people wishing to start climbing in the area. Due to the nature of the sport of climbing we know that there are many climbers who are not members of clubs as they don't want to get bogged down in club affairs etc as they just wish to get on with participating in their own sport.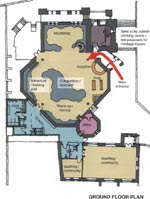 This therefore provides a problem in quantifying the numbers of climbers in the area who would use such a centre. As such we would ask you to show your support and subscribe to the Yahoo Group westcoastclimbers at: sports.groups.yahoo.com/group/westcoastclimbers/ The more people who subscribe to this group will assist in indicating the number of interested climbers in the area.
At the group you will be able to join in any discussions, find out more information on how the proposal is going by downloading excerpts from the feasibility study, local press releases, etc

Stephen Browning